To Our Community: An Open Letter
While the world fights a pernicious virus that claims lives, we're reminded of a longstanding social virus that also threatens our wellbeing by mistakenly claiming that some people are less human than others. This problem is every bit as potent and destructive as COVID-19…


To Our Community: An Open Letter
While the world fights a pernicious virus that claims lives, we're reminded of a longstanding social virus that also threatens our wellbeing by mistakenly claiming that some people are less human than others. This problem is every bit as potent and destructive as COVID-19…
Coronavirus/COVID-19 Updates
For the latest information on how Monadnock Family Services is handling Coronavirus/COVID-19, click the 'view all updates' button below:
As we all continue to search for ways to get through this significant change in how we live our daily lives, we offer you this video, under two minutes long, that has helpful tips and ways to stay emotionally healthy and connected while we all try to stay physically...
read more
Mental and emotional wellness for all ages.
We are a source of health and hope for people and their communities.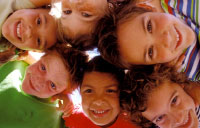 Children & Families
Often, it's hard to know why a child is consistently unhappy, angry, aggressive, or anxious or why a child persistently behaves in ways that are just not acceptable. If your child is having emotional or behavioral difficulties, we can help.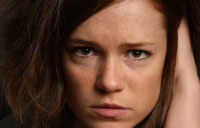 Adults & Seniors
It's about your recovery. That means a process of change through which people improve their health and wellness, live a self directed life, and strive to reach their full potential.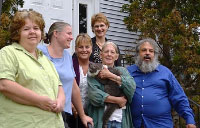 Special Services
Sometimes the road to health requires specialists who use their expert knowledge and experience to help find the path to recovery.
At a time when anxiety, depression and uncertainty are affecting the day to day life of everyone, the staff at Monadnock Family Services are proactively creating new processes and procedures that will allow us to continue to deliver critical services to our clients. The prudent way for us to do our part to mitigate the spread of COVID-19 is to make a large-scale change in our customary operations.
We were saddened to have to cancel Men Who Cook in March due to the Covid-19 pandemic. Please stay tuned for an announcement about the date for our 2021 event! Thank you!
Do you miss talking and playing with other kids? Do you want something fun to do and to have your voice heard? Do you like see adults do silly things? 11 am -12 pm Mondays and Thursdays in July (7/ 6, 9, 13, 16, 20, 23, 27, 30) Open to all in grades 1-7. Discover...
"The clients and providers at Monadnock Family Services became my brother's Keene family. We didn't realize until he passed how much he was in contact with the MFS ACT Team and how greatly they impacted his life. If not for their kind, loving and supportive system I'm not sure how things would have worked out for him. It is a consolation to know that he was well cared for. My family and I would like to thank all the good folks at Monadnock Family Services for the valuable work they do on a daily basis and the support they provide for people in need. I wish every community had this type of service for those suffering from mental health issues".
"To everyone at the Monadnock Adult Day Center, I am sending this to express my gratitude for the many days and many ways in which all of you helped my Dad (and me!) over the last two years. Your expert care will always be remembered by me and maybe somewhere in his mind it is remembered by him as well".
"I spend a lot of time making these images with Julie my art therapist. Making art is relaxing and makes me feel calm. When I create art it helps me stay on topic and focus. It reduces my anxiety. I make art at home as well".
Contact Us
When you contact us, we will arrange an initial conversation for you with one of our counselors. We ask that you arrive for your appointment 15 to 30 minutes early in order to read some background information and fill out a few forms.
64 Main St., Keene NH 03431