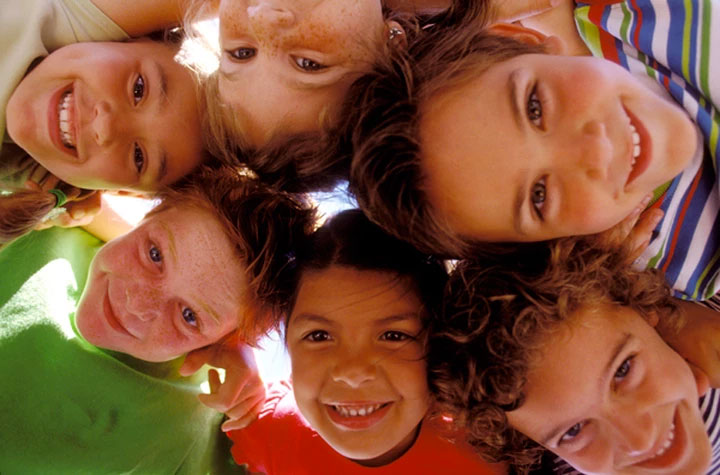 Often, it's hard to know why a child is consistently unhappy, angry, aggressive, or anxious or why a child persistently behaves in ways that are just not acceptable. If your child is having emotional or behavioral difficulties, we can help.
Our therapists and case managers can help diagnose and treat. They understand not only how to communicate with a child, but also how children perceive the world around them and the kinds of issues that can worry or confuse them. We will meet your child "where the child is" and help the child – and you – to overcome the concerns that have brought you to us.
Intervention by our professionals can take place in the office, in schools, or in the community as is fitting to the child's needs and described in the plan of care. Medication might be useful as well.
Unlike other providers, our services are delivered by a multidisciplinary team of professionals and paraprofessionals under the clinical leadership of an Advanced Practice Registered Nurse who specializes in behavioral health and Licensed Social Workers and therapists. They will help your child or teen get back to health.
Services Include:
• Assessments and evaluations
• Individual counseling
• Family counseling
• Community-based outreach counseling
• Medication and medication monitoring
• Case management for families
• Student Assistance Program counseling
• School-based counseling services
• Family support and resources
• Medical evaluation
Please join us in the great outdoors for socially-distanced, nature based therapeutic activities, snacks, socializing and caregiver support.
Who: Children ages 6 and under and their caregivers
When: Fridays 9am-10:30am, February 19-March 26th
Where: Stonewall Farm
242 Chesterfield Rd, Keene, NH 03431
Contact: Emily at 802-387-0488 for more information
Hosted by Monadnock Family Services, Program funded by Monadnock Way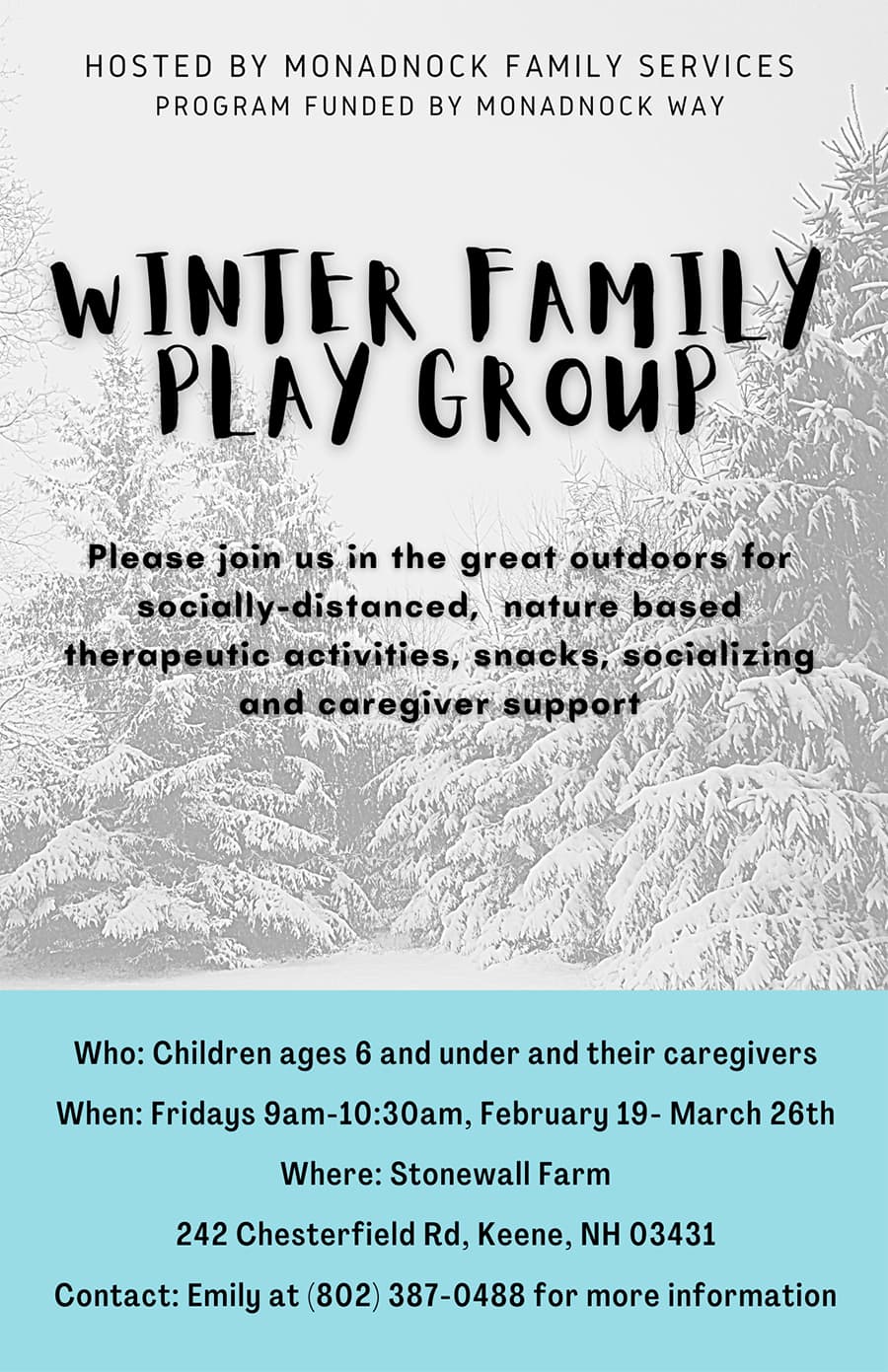 Six- week series for parents and caregivers seeking support and education surrounding parenting challenges.
Monday evenings via zoom 7:00pm – 8:00pm
Beginning February 15, 2021
Topics covered in 6-week session:
The Power of Routines
Appropriate Expectations & Empowerment
Expressing Feelings
Empathy and Appropriate Family Rules and Roles
Development and Appropriate Discipline
Self-care and parenting under stress
To register please call Monadnock Family Services Children's Department (603) 357 -4400
Sponsored by the Family Time Program at Monadnock Family Services
This is not a school-sponsored event.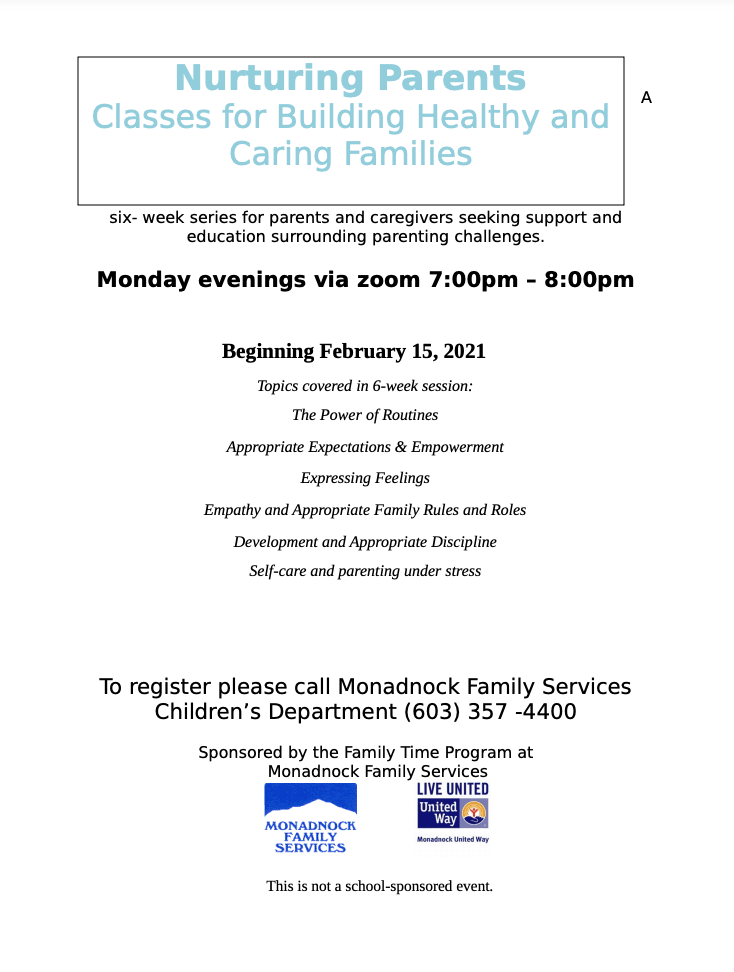 Join Emily Alexander FNTP, and learn how nutrition choices impact physical health and mental health.
Mondays 6:00 PM – 7:00 PM via Zoom
2/22/2021 – Nutrition & Anxiety
3/15/2021 – Creating a Positive Body Image in Kids
4/19/2021- Nutrition 101: Making healthy meals for your family 5/17/2021- Nutrition & ADHD
Join Zoom Meeting https://us02web.zoom.us/j/88597021510? pwd=ZHBnSXNpQ1c3YzZEOHNDK1haMFRmUT09 Meeting ID: 885 9702 1510
Passcode: 760585
Contact: Emily Alexander FNTP
Health and Wellness Case Manager,
With any questions or for more information 603-762-3728
ealexander@mfs.org