Monadnock Assembly on Trauma and Transformation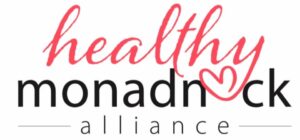 As a part of our Community Health Improvement Plan, the issue of behavioral health has emerged as an important priority. Over the last few years, a group of individuals from organizations and the general public under the lead of Phil Wyzik, have put forth the idea that our region should become a trauma informed community.
To that end, the Healthy Monadnock Alliance is preparing to launch a public health initiative that brings people and groups together to improve our community in this regard. The material below conveys some of our initial thoughts and we invite you to be a participant in this creation.
We want to:
Advance healing and posttraumatic growth throughout all communities in the Greater Monadnock Region.
The Assembly will be the voice and catalyst for transforming our region into a Trauma Informed Community (TIC), bringing people together from all areas and sectors in our community to:
Deepen our entire community's awareness of trauma
Seek out proven and new, creative strategies to become a TIC
Transform us by inspiring, engaging and motivating our community to implement and embody these strategies in their daily lives
Role
As the voice and catalyst for TIC, the Assembly has the opportunity to deeply engage our greater community. The knowledge, experience and wisdom of each Assembly member will help our community to expand their knowledge and understanding of TIC, bring their individual talents to the table, and create a region where trauma is understood; where people are sincerely compassionate and tender with each other; and where asking for help is the norm.
Activities
As the Assembly identifies strategies and engages our community, meaningful activities may include – but are not limited to: Communication and education to the Community that advances greater understanding of healing from trauma and post traumatic growth, resources, and policy consultation.
Stay tuned for more updates.