Do you miss talking and playing with other kids?
Do you want something fun to do and to have your voice heard?
Do you like see adults do silly things?
11 am -12 pm
Mondays and Thursdays in July
(7/ 6, 9, 13, 16, 20, 23, 27, 30)
Open to all in grades 1-7.
Discover things about yourself, others, your environment and have fun doing it.
Mondays: Show and Tell (bring something to show or to talk about) Thursday: Science Experiment.    
This group will be run by MFS Child Case Managers Ellen Blair and Tammy Devlin. Come have fun with us!  Call to register 603-924-7236

Meet Other Artists
Therapeutic Art Group Via Zoom
Wednesdays at 4-5pm all summer
Feeling lonely keeping others safe?
Join us every Wednesday at 4-5pm to work on your own self-chosen art project while socializing with other artists via Zoom.
Goup leader, Asra Zahn, will happily provide ideas for projects if you're unsure what to do. Techniques can also be learned from instructor and other participants. This is a chance to meet people, make casual conversation, talk about the creative process and give and receive inspiration. Please let group leader know before you register if you need art supplies, otherwise feel free to work with your favorite mediums so you can teach others!
What: Therapeutic art group
When: All Summer long
For: Teens and Tweens, ages 12-18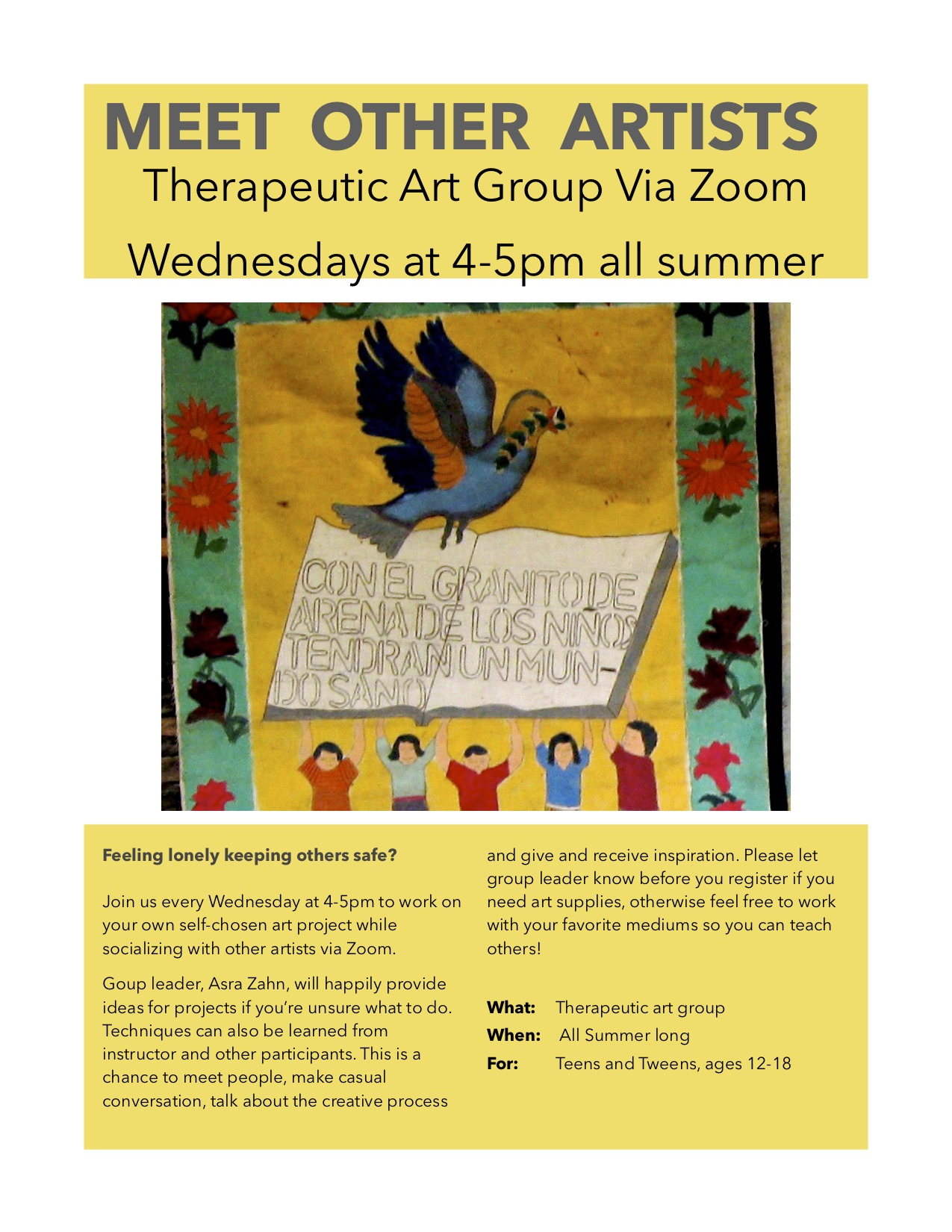 We were saddened to have to cancel Men Who Cook in March due to the Covid-19 pandemic.
Please stay tuned for an announcement about the date for our 2021 event!
Thank you!