Carolyn was brought up to always put others first. As the oldest daughter in her family, from an early age she helped her single mother by often taking care of her younger brother and sister. Carolyn was greatly appreciated for her assistance and learned to find satisfaction in life by giving a lot of herself to other people. She became a very capable nurse who was always highly regarded as a loving and compassionate person by patients and colleagues alike, something her friends and extended family knew as well. She was, and still is a devoted and caring wife and mother of three who actively participated in her church and various community service groups. When Carolyn was just about to retire, her husband contracted a severe illness and had to end his job, so instead, she had to remain at work and become his primary caretaker at home. As his illness worsened she began to feel tired, emotionally overwhelmed, and had trouble concentrating at work.
Often calling out sick, she became irritable with others and so angry at God she withdrew from her church and other social activities. Carolyn no longer felt the same sense of satisfaction from her caregiving as she had earlier in her life, and despite her love for her husband she found herself feeling resentful of him and subsequently guilty, self-critical, and depressed.
Are you like Carolyn, or do you know someone else who is? Are you a compassionate person regularly providing some form of human service in your job, or caring for someone with a medical disorder like Alzheimer's or cancer, a mental health disorder, or some other serious condition? If you are, it may be important for you to know about the possibility of developing what is known as "Compassion Fatigue." When someone is involved in long term care for another involving the extension of empathy and compassion they can become vulnerable to a personal sense of physical, mental, and emotional fatigue.
Author Karl LaRowe defines Compassion Fatigue as "A debilitating weariness brought about by the repetitive, empathetic response to pain and suffering…" This weariness can also occur in professional and lay people alike, caregivers to family members or friends, like Carolyn. Compassion Fatigue can take many forms and adversely impact one's ability to function in the physical, psychological, emotional, behavioral, relational, spiritual, and vocational aspects of life.
A few of the common symptoms can include impaired immune system, less self-esteem, guilt or anger, sleep problems or appetite changes, social withdrawal or interpersonal conflicts, loss of a sense of purpose or meaning in life, and low morale.
There are many ways of preventing and/or recovering from Compassion Fatigue, most of which involve being more attentive to or compassionate towards oneself. "If your compassion does not include yourself," says author Jack Canfield, "it is incomplete." The Harvard Psychologist Chris Germer who has researched and written extensively about self-compassion as an antidote to compassion fatigue, states that "Self-compassion is a care-giving self to self relationship." He adds that "Compassion fatigue is related to exhaustion, and resisting the pain, whereas self-compassion doesn't fight the pain, it's about befriending who we are along with cultivating that essential attitude of self-compassion, a holistic approach for counterbalancing compassion fatigue includes making positive changes lifestyle.
For example, you might make sure to regularly do some form of physical activity like yoga, running or walking for bodily health, and more intentionally notice favorable self attributes so as to cultivate positive thoughts and feelings for your psychological wellness. Be aware of emotionally pleasing or comforting places to be in, and self-comforting or enjoyable activities to engage in. Notice your habits and give extra attention to those that have a positive effect on your well-being. Cultivate relationships with those people on your life who you experience as the most nurturing, caring, fun, and supportive.
Spend more time in natural settings to cultivate a greater sense of connection with life around you, or nurture your inner life with some regular practice of inspirational readings, meditation, or prayer, or regularly meet with others who share values or beliefs you find meaningful or uplifting for your heart and soul. Consider what changes you might make at work to decrease stress and increase comfort, such as taking regular relaxation breaks and lunches, making a friendship with a co-worker, share mutual support when needed, and seeking assistance for coping with any challenging, or traumatic situations that may be a part of what you do.
Finally, to either prevent or recover from compassion fatigue, remember to treat yourself just as compassionately as you would another.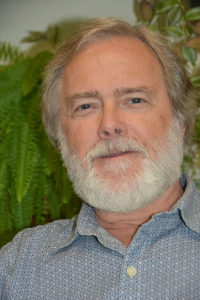 (Note: Dave is the Director of Acute Care Services at Monadnock Family Services, is the author of "The Theoretical Parameters and Practical Application of a Love-Based Psychotherapy," and "Relax and Re-Energize," a manual for stress management. He also provides presentations on Compassion Fatigue and Stress Management in the MFS workplace and to various community organizations in NH and VT.)